March 2021 Newsletter
Notes from the Editor
Hi all!
Happy March! It'll be Spring before we know it. This newsletter has some info on upcoming opportunities, conference updates, and some sustainability-related reading you might find interesting (ICMYI). If you ever want to get something put into this newsletter, please reach out to us at the "Stay In Touch" section below (we always recommend joining us on our Slack).
Have a good one!
-DD
Annual Conference Updates
IISE Annual Conference Track Updates
The IISE annual conference is coming up on May 22-25, 2021. For the Sustainable Development track, we received and approved 32 abstract submissions, including 11 papers (7 of which are student papers)! Come see these fantastic presentations at the conference! Registration is now open at https://www.iise.org/Annual/details.aspx?id=50923.
Upcoming Opportunities
IISE SDD Board Member Nominations
The Sustainable Development Division (SDD) is making a call for nominations for 1 board position (three-year term) and the position of president-elect (three year term and must be a current or past board member). All nominees must be current SDD members of IISE. Students are not eligible.
The new term will begin on June 1. Board members are expected to be an active participant in monthly board conference calls and to participate in various initiatives, some of which are led by committees working in partnership with the full board.
Board members are also expected to attend the IISE Annual Conference and to participate in the Town Hall meeting held during the annual conference.
Contact Joel Brock (jbrock@wmp.com) if you have any interest in the positions and responsibilities. Please consider giving back to your profession through a SDD leadership position.
SDD March Virtual Happy Hour
The Sustainable Development Division Is planning on hosting a virtual happy hour in late March. Details to come soon in a separate message!
Recent Webinars and Interviews
The Sustainable Industrial Engineer – Lessons Learned Breaking Through Limiting Beliefs with John Corliss
John Corliss shares his 40+ years of experience applying Industrial and Systems Engineering tools and problem-solving methods to the public sector. This focus on government and public sector is often overlooked for new graduates or Industrial and Systems Engineering students looking at potential job opportunities. He shares nine different examples of lessons learned over the years. John also created the Sustainable Development Division (SDD) of IISE.
What We've Been Reading
Instead of articles for this newsletter, here are a few books related to sustainability to serve as food for thought.
Mobilizing the Green Imagination by Anthony Weston – A book that encourages pushing against the limits of traditional sustainability to rethink what being green means.
From What Is to What If by Rob Hopkins – A hopeful read on harnessing the power of human creativity and asking the right questions to reimagine our existing systems.
Drawdown edited by Eric Hawken – A well-renowned book on 100 solutions we need to sequester carbon from our atmosphere and prevent the worst of climate change.
The Future Earth by Eric Holthaus – A book that envisions the next 30 years of human society if we were to take the actions we need to avert climate catastrophe. It provides a glimmer of hope of what our society can do while remaining straightforwardly honest about the nature of our global climate emergency.
Stay in touch!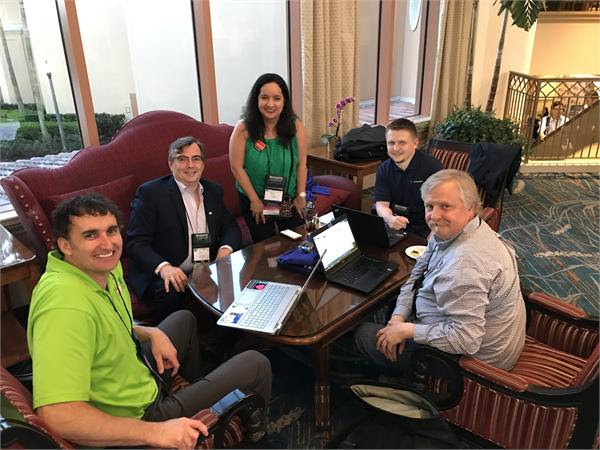 To connect with our growing IISE division, check out the links below…
Sustainable Development Division | SustainableEngineer.org
Email us at iisesdd@gmail.com