December 2020 Newsletter
Notes from the Editor
Hi all!
We hope you are doing well and staying safe as we encroach upon the winter months. This newsletter has some info on upcoming opportunities (including a poll for virtual meet-ups) and some articles we've read recently that you might find interesting (ICMYI). If you ever want to get something put into this newsletter, please reach out to us at the "Stay In Touch" section below (we always recommend joining us on our Slack).
Happy Holidays!
-DD
Upcoming Opportunities
SDD Virtual Meet-up Poll
This poll from the IISE Sustainable Development Division is to try to find time to have a recurring virtual meet-up for folks to get to connect and talk casually with each other. They are expected to occur on a monthly or bi-monthly basis, and will likely last around an hour. The first meet-up will simply be a meet-and-greet, but we may look into having speakers and presenters in the future as well. Stay tuned!
Access the poll here: https://forms.gle/5syu9Kc1Ake2qsqP7
We will be selecting a time come the beginning of the 2021 year.
2021 Summer Academy in Sustainable Manufacturing
An upcoming opportunity for students interested in sustainable manufacturing at Wayne State University!
Important Information:
Application Deadline: OPEN – Applications will not be accepted after March 1, 2021
Program Period: June 1, 2021 to August 3, 2021
Apply here: https://advancedmaterials.wayne.edu/summer-academy
Recent Webinars and Interviews
Applying Industrial and Systems Engineering Skills to Sustainability – IISE Virtual Panel Discussion
John Corliss, Gokhan Egilmez, and Brion Hurley discuss ways that Industrial Engineers, Systems Engineers and Lean and Six Sigma practitioners can use their skills and knowledge within corporations, government, education and society.
This panel discussion was held at the 2020 IISE Virtual Conference on Nov 2, 2020.
What We've Been Reading
Articles from IISE:
Other Articles We've Read Recently:
Stay in touch!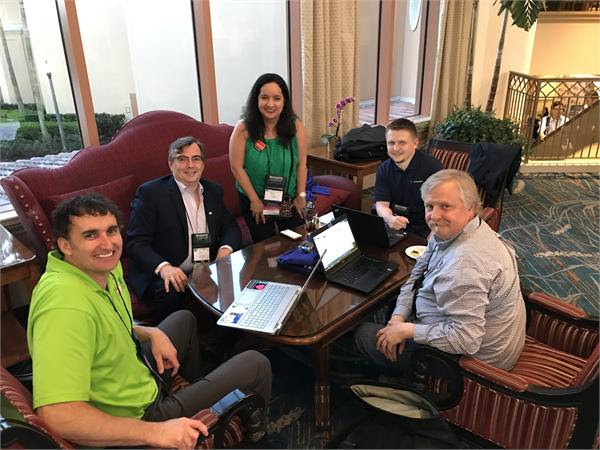 To connect with our growing IISE division, check out the links below…
Sustainable Development Division | SustainableEngineer.org
Email us at iisesdd@gmail.com
Join us on Slack (link expires 1/18, but don't worry, we'll update it regularly)